Polvygie
Polvygie - Cactus/Succulents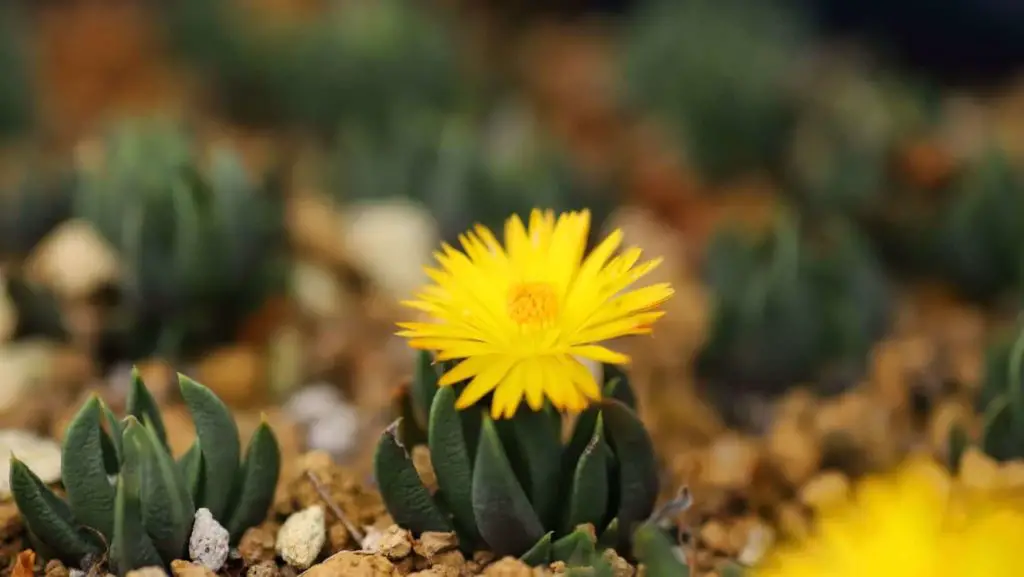 About Polvygie
The Polvygie is a South African native short growing succulent. This clump-forming stone plant has glossy blue-green leaves and attractive golden-yellow flowers. The leaves are fleshy and triangular, oblong shaped that store water and grow different tapered lengths.
Scientific Classification
---
Every 3d
Recommended Frequency
1 /2 cup of water
Recommended Amount
Using the soak and dry method, it is best to water your plant and allow it to completely dry before watering it again. Take care not to overwater this as it will die.
---
Moderate to High Temperature
---
---
Every nulld
Recommended Frequency
Fertilization is not needed for this plant.
---
Every 730d
Recommended Frequency
Repot your Polvygie once every two years or once it outgrows its pot.
---
Loamy Soil
Recommended Soil
Loamy Soil is well-draining and fertile soil. It is equal parts sand/silt/clay. This soil type tends to be acidic but is high in nutrients and retains moisture very well.