Arrowhead Vine
Arrowhead Vine - Vines/Climbers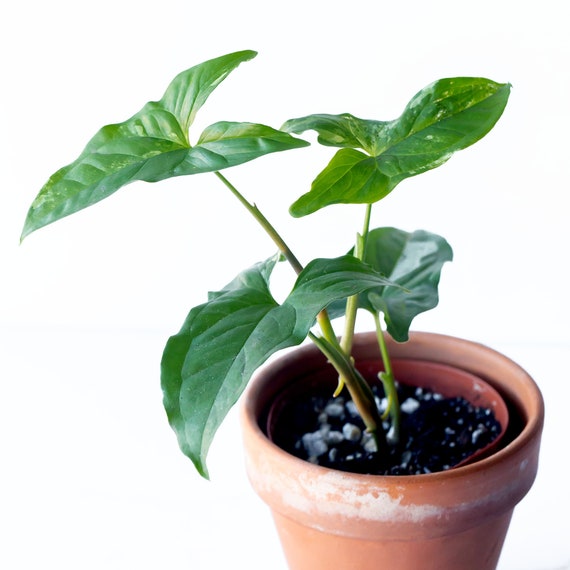 About Arrowhead Vine
The Arrowhead Vine is a plant best grown in a hanging basket, as its leaves begin to change shape and vine with age. This plant is low maintenance and requires little watering and indirect sunlight. It's a great addition to any room in your home!
Scientific Classification
Common Name
Arrowhead Vine
---
Every 3d
Recommended Frequency
1 /2 cup of water
Recommended Amount
The Arrowhead Vine must be watered when the topsoil becomes dry to the to the touch; Make sure to water thoroughly. Remember to reduce watering during winter.
---
---
Every 30d
Recommended Frequency
Fertilize your Arrowhead Vine once a month during summer using a liquid fertilizer diluted by half. Do not fertilize in winter.
---
Every 730d
Recommended Frequency
Repot your Arrowhead Vine every two years, or once it outgrows its pot.
---
Peat Soil
Recommended Soil
Peat Soil is an acidic soil that retains a lot of moisture and slows decomposition. Due to such a high moisture retention this mix may require irrigation to help with draining. This soil type is best used when paired with organic matter.